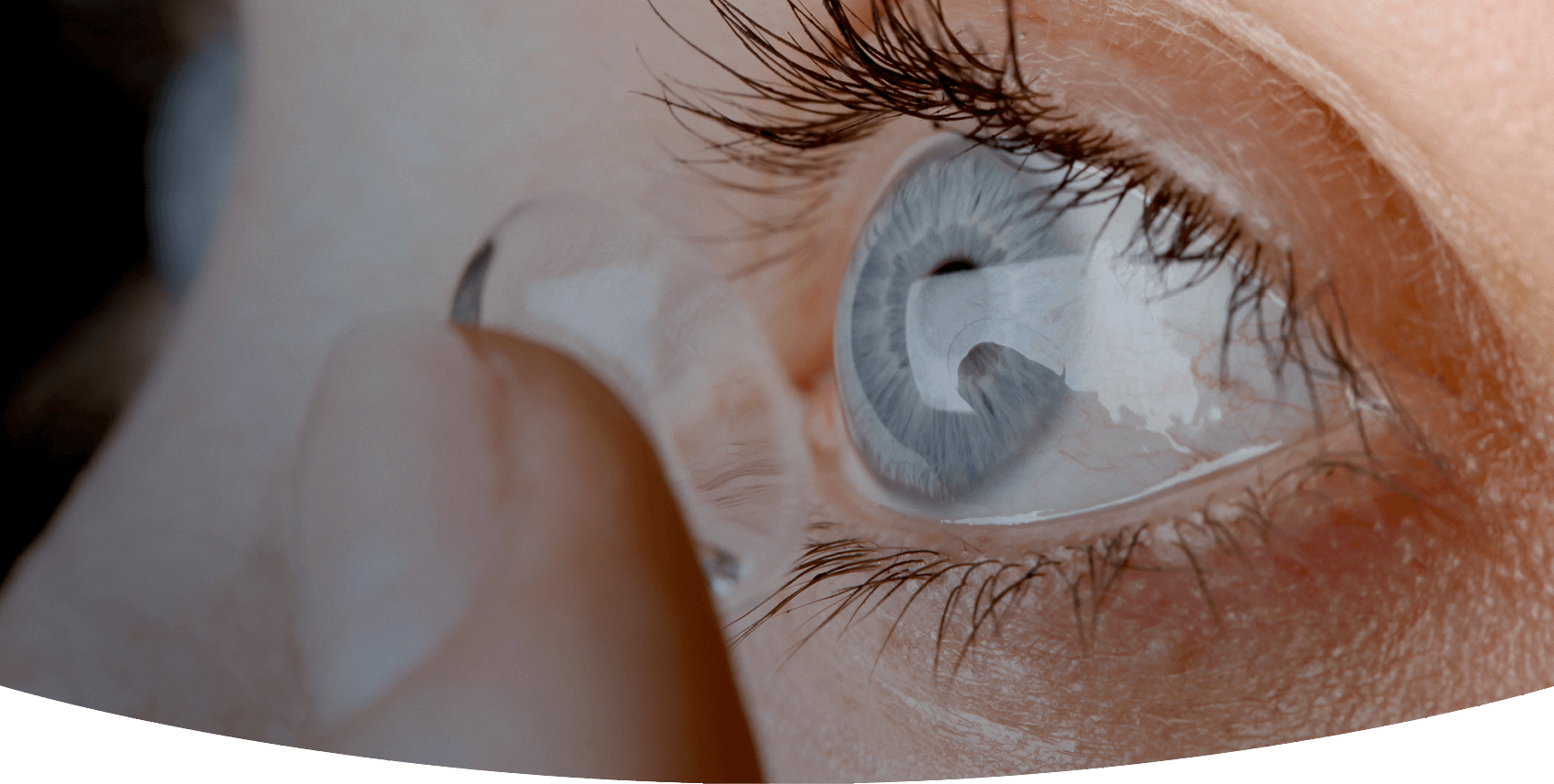 Let's talk about what you need to know.
A clinical research study, or clinical trial, is research conducted to find out, or confirm how well a product works. Drugs, medical devices and similar products all must be tested to make sure they're safe and effective before they can be approved for use with the general public.
And that's where you come in.
If you qualify for one of our clinical research studies, you'll play an important part in bringing new contact lens and related products to market. You could participate in a study that looks at contact lens performance or even a new cosmetic lens.
How does it work?
Once you've answered the online questions, and if you qualify, we'll ask for your contact information.
Then, our coordinator will be in touch with you to ask a few more questions and make sure you don't have any conditions that might keep you from participating
You'll then make an appointment to come in for a screening visit.
So, what comes next?
Before any of the screening procedures are started, they'll be explained in detail, both verbally and in a written document called the informed consent. You can ask questions so you can make an informed decision about whether you want to continue with the screening visit.
Being part of a clinical research study is always up to you and you can change your mind at any time if you no longer want to participate.
If you do want to continue with the screening visit, you will be asked to sign a consent form indicating your approval. You'll be asked to bring your current contact lens prescription to the screening visit, your vision will be checked, and the technician will obtain detailed information concerning your medical history.
After you've completed your screening visit, you'll be entered into a database of eligible participants. Then when we have a research study that's a good match for you, we'll call or email you.
Your screening visit doesn't guarantee you'll be enrolled in a research study right away.
What happens if I'm contacted to participate in a clinical research study?
Before any trial can begin, a detailed plan is developed and reviewed by a number of experienced people. This is called a protocol – it's a detailed roadmap of the study, with all the rules and regulations spelled out. This helps safeguard the health of participants and answers specific research questions. Before you can participate in a study, you'll need to agree to follow the protocol.
Each study is different. For some studies, you'll need to come in for one or two visits, while other studies require more visits. You'll be given this information before you agree to participate, so you can decide if it fits into your schedule. Study appointments are scheduled Monday through Friday, between the hours of 7:00 am and 7:00 pm.
You'll be seen by the research staff so they can evaluate your experience with the new contact lens products. You may have vision tests and answer questions to evaluate the comfort and performance of the product you're helping to study. If you're helping with marketing or packaging, you'll give your opinions on those as well.
Once your participation is complete, you'll get compensated up to $50 per hour for your time within 5 business days.
Are there any risks if I participate?
All contact lenses and contact lens products can possibly cause injury to the eye. Due to the nature and duration of our clinical trials, the risks are extremely low. Here's what you could potentially experience with contact lens products: pain, abrasion of the eye, itching, burning or stinging, excessive tearing, unusual secretions, redness, reduced sharpness of vision, and sensitivity to light.
Call us at 1-888-474-6665 to find out now if you qualify
FIND OUT IF YOU QUALIFY NOW
Every single time I walk through the door at the VRC, I'm greeted with a smile and a friendly staff member. I'm always treated with the utmost respect, as my personal wellbeing is very important to the team during the entire visit.
-CRAIG, ACTUAL STUDY PARTICIPANT